Featuring
The 2024 show marks the thirteenth year of the Louisville Arcade Expo for an entire weekend full of retro excitement!
Do you remember arcades in shopping centers and malls filled with video games and pinball machines? Did you ever play Adventure on the Atari 2600? How about making a greeting card with an Apple II and using Print Shop? With hundreds of arcade and pinball machines on FREE PLAY and every console you can imagine, the Louisville Arcade Expo is where you can relive all your memories. Best of all bring your family and show them how good you are at some real gaming.
Pinball and Arcade Video Games
Lots of games from the 60's to today on free play, so leave your quarters at home!
Classic Consoles
Everything from Pong to games made at the beginning of this century!
Classic Computers
All the games you love on the systems that you grew up on.
Cosplay
Come dressed as your favorite characters and enter our costume contests.
Music
Saturday night enjoy some sweet music.
Vendors
Looking for a hard to find classic game, or some great hand made gaming art? It's probably here.
2023 Special Guests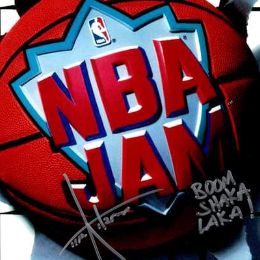 Tim Kitzrow
Don't miss your chance to meet the legendary voice of NBA Jam, Tim Kitzrow, at the Louisville Arcade Expo!
You've heard him in MLB SLUGFEST, NHL HITZ, NFL BLITZ, MUTANT LEAGUE FOOTBALL, pinball machines and much more.
Tim will be there all 3 days to sign autographs, meet and greet fans, and have some fun!

Be sure to check out his panel Saturday at 5PM on the Main Stage!
BOOMSHAKALAKA!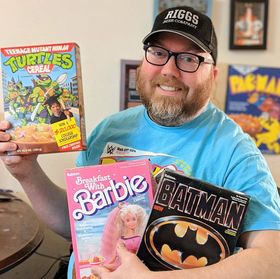 John Riggs
John Riggs is an internationally-tolerated YouTuber who talks all things retro gaming nostalgia from looking at all the 1-star and 5-star games on consoles, ranking games by publisher, video games released in different years, hunting for games at conventions as well as trying to fix broken games with Open Cart Surgery. He's even published his own game, Yeah Yeah Beebiss II, on multiple platforms including NES and Switch. Along with video games, he's a fine breakfast cereal connoisseur.
Appearing all 3 days of LAX 2023 - John will be hanging out at his table and giving an NES Hacking Live How To Q&A panel on Saturday March 11th.
In this panel, John Riggs will show you how to edit the graphics on most NES games by changing graphics, color and text based on input from the audience.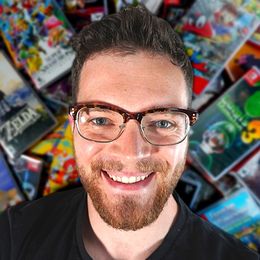 Phoenix Resale
Louisville Arcade Expo is proud to announce that Phoenix Resale the world-famous retro game Youtube channel, will be joining us this year! Phoenix Resale (aka Caleb Ashton) is passionate about preserving the nostalgia of classic gaming, and shares his knowledge and enthusiasm to the world through his Youtube channel. He'll be in his booth on Friday and Saturday for meets and greets and will be checking out all the great items our other vendors have to offer.
On Friday at 5:30, check out his "Game Hunting Tips" panel at the Main Stage:
Caleb has been hunting down underpriced games across the country for the last four years. During his panel he'll share some of his best tips for finding games to flip or to add to your collection and answer questions about hunting, collecting, reselling, video making and more!
2023 Tournaments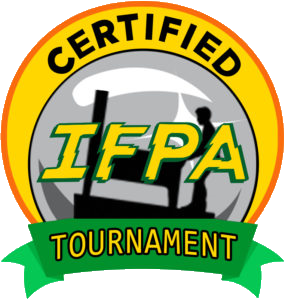 Pinball Tournament
Start your journey into competitive pinball!
Put up your best score on 6 machines to see how you stack up against friends and family and some of the top players in the world.
Best Card Format Unlimited Attempt Qualifing
Top 24 Qualify for Match Play Finals
$10 per entry, tickets available at the Info Desk. Admission to Louisville Arcade Expo required.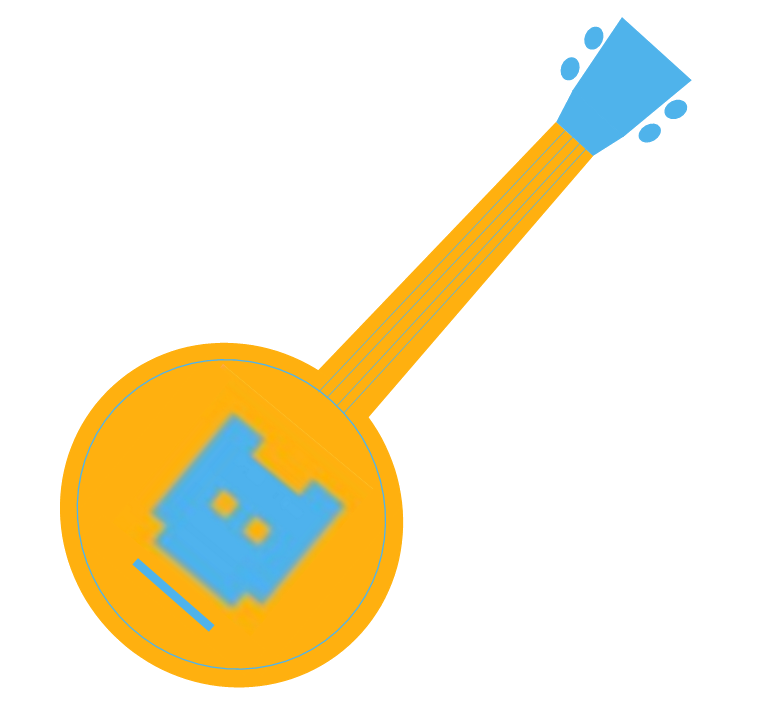 Dr. Mario DrMC Bluegrass Regional
Dr. Mario has been a beloved Nintendo puzzle classic game since its original release in 1990. In 2017, the DrMC crowned the first Dr. Mario National Champion at ReplayFX in Pittsburgh, PA. Now in its 7th year, the DrMC has expanded to a series of tournaments held across the United States.
We are looking for all Dr. Mario players, both skilled and novice, to join us at the Louisville Arcade Expo to crown our first DrMC Bluegrass Regional Champion! The winner will receive prizes as well as a chance to win the top seed at The DrMC Championship at the TORG Expo in Columbus, OH on November 11th and 12th.
Just $2 to enter, tickets at the Info Desk. Admission to Louisville Arcade Expo required.
Qualifying begins at 10:00 AM Saturday!
Finals at 7:00 PM Saturday on the Main Stage!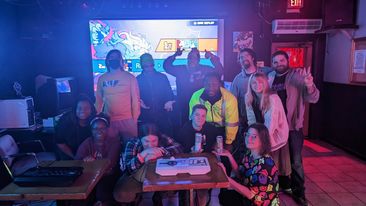 Mystery Game Fight Club
Mystery Game Fight Club is a tournament organizer local to the Louisville, KY area. Our events primarily revolve around competitions where each individual match of the tournament is a different game, chosen at random. We will be bringing a Windows PC loaded to the brim with titles across every age, along with a Primal Rage arcade supergun setup. During non-tournament hours, attendees will be able to walk up to the booth and free play any title they like.
Throughout the show, we will also be holding free-to-play, no-prize tournaments including:

Mystery Fighting Game Tournament (300 Fighting Games are possible! Different game every match)
Mystery Any Game (Many genres of game are available - racing, sports, High Score, puzzle, and more!)
Primal Rage Arcade (late hours)
And more!
2023 Schedule of Events
3 full days of retro and gaming fun!
(more events will be posted soon!)
Date
Time
Event

10

Friday

March, 2023

2:00 PM

LAX 2023 Opens

2:00 PM

Tournament: Pinball Tournament Qualifying Begins

4:00 PM

Tournament: Wii Sports Boxing

5:30 PM

Game Hunting Tips Q&A Panel with Caleb Ashton of Phoenix Resale

7:00 PM

Q&A Panel with John Riggs of Rigg'ed Games

8:00 PM- 9:30 PM

Retro Pub Trivia

10:00 PM

Tournament: Dreamcast "Pole" Calibur

10:00 PM

Tournament: Pinball Tournament Qualifying Ends

12:00 AM

LAX Friday Closes

12

Saturday

March, 2023

10:00 AM

LAX Saturday Opens

10:00 AM

Tournament: Pinball Tournament Qualifying Begins

10:00 AM- 2:00 PM

Tournament: DrMC Dr. Mario Bluegrass Regional Qualifying

12:00 PM

Tournament: Nintendo Duck Hunt Shoot Out - High Noon

1:30 PM

Costume Contest - Kids

2:30 PM

Tournament: Power Pad Olympics

4:00 PM

Tournament: Fire Mario Challenge (Kids and Adults)

5:00 PM

BOOMSHAKALAKA: Q&A Panel with Tim Kitzrow

6:00 PM

Costume Contest - Adults

7:00 PM

Tournament: DrMC Bluegrass Regional Finals

8:00 PM

Raffle Drawing - Must be present to win!

8:30 PM

Tournament: Nintendo 64 Super Smash Bros

10:00 PM

Tournament: Virtual Boy - Hyper Fighting

10:00 PM

Tournament: Pinball Tournament Qualifying Ends

12:00 AM

LAX Saturday Closes

12

Sunday

March, 2023

10:00 AM

LAX Sunday Opens

12:00 PM

Tournament: Atari 2600 Mystery Game

1:30 PM

Tournament: Mystery Arcade

2:30 PM

Tournament: PC LAN Mystery Game

3:00 PM

Collector Awards Presentation

4:00 PM

LAX Closes - See you next year!
The Games!
2023 Game List
Console and Computer Games
| System | Released | Games to Play |
| --- | --- | --- |
| Atari 2600 | 1977 | Pitfall, Outlaw, Combat, Video Pinball |
| Commodore 64 | 1982 | Paradroid, Ghostbusters, M.U.L.E. |
| Apple IIe | 1982 | Oregon Trail, Printshop |
| Colecovision | 1982 | Tapper, Smurfs, etc |
| Vectrex | 1982 | Minestorm, Fortress of Narzod |
| Atari 800XL | 1983 | Ms. Pac-Man |
| Nintendo NES | 1985 | Punch Out, Contra, SMB, Excitebike, Jackal, Blades of Steel, etc |
| Sega Genesis | 1989 | Streets of Rage 2, Sonic, Golden Axe, Altered Beast, Fix it Felix Jr |
| Turbo Grafx 16 | 1989 | Bonk's Revenge |
| Super Nintendo | 1991 | Super Mario Kart, Super Mario World, NBA JAM TE |
| Philips CD-i | 1991 | Link: Faces of Evil |
| Neo Geo AES | 1991 | Samurai Shodown 2 |
| Neo Geo CD | 1993 | Wind Jammers |
| Sega Saturn | 1995 | Daytona USA |
| Sony Playstation | 1995 | Incredible Crisis, Crash Bandicoot, Spyro, etc |
| Nintendo Virtual Boy | 1995 | Wario Land, Mario Tennis |
| Nintendo 64 | 1996 | Mario Kart 64, Goldeneye, Super Smash Bros |
| Sega Dreamcast | 1999 | Last Blade 2, Crazy Taxi, SF3 Third Strike, SF Alpha3, Typing of the Dead, Jojo's Bizarre Adventure |
| Sony Playstation 2 | 2000 | Katamari Damacy, Psychonauts |
| Microsoft Xbox | 2001 | Halo, Halo 2 |
| Nintendo Gamecube | 2001 | Mario Kart Double Dash, Super Smash Brothers Melee |
| Microsoft Xbox 360 | 2005 | Halo 3, Fez, WWE All Stars, Forza 4 Racing Sim |
| Nintendo Wii | 2006 | Super Mario Galaxy, Wii Sports, Just Dance |
| Nintendo WiiU | 2012 | NES Remix, Duck Hunt HD, Nintendo Land |
| Microsoft Xbox One | 2013 | Rare Replay (Battletoads, Conker's Bad Fur Day, Killer Instinct Gold, Perfect Dark Zero) |
| Nintendo NES Classic | 2016 | Kirby's Adventure, Super Mario Bros. 3, The Legend of Zelda |
| Nintendo SNES Classic | 2017 | Super Mario World, Mega Man X, Donkey Kong Country, Kirby Super Star |
| Nintendo Switch | 2017 | Super Smash Bros Ultimate, Mario Kart 8 Deluxe, TMNT: Shredder's Revenge, Mario Kart Live Home Circuit, Hyrule Warriors |
Pinball Games
------NEW GAMES-------
Elvira Premium
Godzilla Premium
Hot Wheels Deluxe
James Bond 007 Premium
James Bond 007 Pro
Led Zeppelin Premium
Legends of Valhalla Deluxe Limited
Mandalorian Premium
Mandalorian Pro
Oktoberfest Deluxe
Scooby Doo
Teenage Mutant Ninja Turtles Pro
-----------------
Alien Poker
Arena
Back To The Future
Barracora
Beatles
Big Brave
Big Deal
Bow and Arrow
Bram Stoker's Dracula
Breakshot
Cactus Canyon Remake
Champions of Aeridath (2.0)
Cyclone
Devil Riders
Diner
Elvira House of Horrors
Elvis Gold Edition
Evolution
Frontier
Full Throttle
Ghostbusters
Godzilla premium
Godzilla Premium
Gold Wings
Gorgar
Grand Slam
Guardians of the Galaxy PRO
Guns N' Roses
Harbor Lites
Hot Shots
Hyperball
Ice Cold Beer
James bond pro
Last Action Hero
mandalorian
Mario Bros
Medieval Madness
Medusa
Monte Carlo
Munsters Premium
Operation: Thunder
Papillon
Playball
Ripleys believe it or not
Seawitch
Shaq Attack
Silver Slugger
Sinbad SS
Slugfest
Sorcerer
Speak Easy
Special Forces
Star Trek 25th Anniversary
Star Trek The Next Generation
Star Wars
Steamboat Willie
Stellar Wars (new Code)
Strikes and Spares
Strikes N' Spares
Taxi
Terminator 3
The Big Lebowski
The Sopranos
Tic Tac Toe
Time Machine
Torch
Truck Stop
Volcano
Walking Dead
Whirlwind
Wipe Out
Wolf Man
WWE LE
X's & O's
Arcade Games
A Robot Named Fight!
After Burner
Amazing Spider-Man 4 player
Arkanoid
Asteroids
Asteroids Deluxe (cocktail)
Capcom Bowling
Capcom vs Snk 2
Captain America and the Avengers
Castlevania
Centipede
Chunithm
Cobra Command
Dance Dance Revolution
Darkstalkers
Daytona USA full motion Deluxe
Deer Hunting
Domino Man
Donkey Kong
Donkey kong 3
Dragon's Lair
F-Zero AX
Frogger
Galaga
Galaxian
Gauntlet
Hatsune Miku Project DIVA
Hokuto no Ken
Initial D8
James Bond 60th Anniversary
Jubeat
Karate Champ
Kickthrough Racers
Killer Queen
Lethal Enforcers 2
Lindbergh
Mario Bros
Mario Brothers
Marvel vs capcom 2
Marvel VS Capcom 2
Marvel vs. Capcom 2
Maximum Force
Millipede Cocktail
Missile Command
Moon Cresta (cocktail, dedicated)
Mortal Kombat 2
Mortal Kombat 3
Mr.Do cocktail
Mrs. Pacman (cocktail)
Ms Pac-Man Cocktail
Ms. Pac-man (cocktail)
Ms. Pac-Man/Galaga
Mushihimesama
NBA Jam TE
Neo Geo 200 in 1
Nintendo Playchoice 10
Noirk
Out Run
Pac Man Plus
Pac-Man Battle Royal
Pac-Man/Galaga Combo
Pac-Man/Ms. Pac-Man/Galaga
Pit Fighter
Playchoice 10
Pole Position
Polybius
Pop'n music
Popeye (cocktail)
Psychic Force 2012
Pump it up
Puzzle fighter
Robotron
San Francisco Rush dual
Scramble
Soul Calibur, Tekken Tag
Sound Voltex
Space Ace
Spider-Man 4 player
Star Wars
Star Wars Penny Arcade
Star Wars Pod Racer
Super Mario Brothers
Taiko no tatsujin
Tecmo Knight
Tekken 3
TEKKEN 3
Tekken Tag Tournament.
Tempest (upright)
Time Pilot
TMNT 4 player
Touhou Perfect Sakura Fantastica / DODONPACHI TRUE DEATH EXA LABEL
Two Tigers
UN Squadrom
US Classic - Tiato Golf
Vindicators
Vs. Excitebike (upright, conversion)
X-Men 6 player
Zombie Revenge
Bringing a Game?
Would you like to bring a full sized Arcade Video Game or Pinball Machine to the show? Got some you'd like to sell? Bring 'em out!
For each day the game is at the show on free play you will receive free admission and be registered for prizes. To register your games or get more information about the process, please send an email to expo@louisvillearcade.com. Restrictions apply.
Vendors
Vendors for the 2023 event include: (subject to change)
Follow us on Social Media
For the latest information, pictures, or just to see what we are up to, follow us on Instagram, Facebook or Twitter.